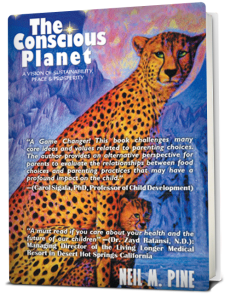 The Conscious Planet
A Vision of Sustainability, Peace & Prosperity
Neil M. Pine
The time has come for everyone to realize their responsibilities to themselves, to the planet, and to future generations. People need to open their hearts and minds to the modern era of health, sustainability, and compassionate new age concepts in retrospection to the generations of gross polluting, insalubrious, and inhumane practices of the past.
The Conscious Planet written by Neil M. Pine is a non-fiction book that presents the ecological, physiological and compassionate psychological justification for sustainability which entails an organic vegan macrobiotic diet.
It's what the world needs now!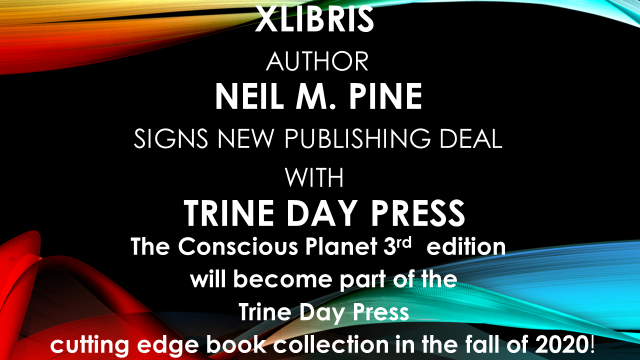 For more than four decades, Neil has been an ardent environmentalist. In 2010, he won an Eco Hero Award from the University of California at Riverside (UCR), for his speech on non-sustainable practices. As a journalist for Jet Setting Magazine, and formally for Vision Magazine, he has published over 50 magazine articles, which feature topics on conscious living, relating to his book. Neil is also a Face Book administrator for nonprofit org. War on Waste.
About Trine Day Press: Welcome to the Trine Day Press collection of suppressed books. Books which may be too controversial for traditional publishing houses. Established in 2002, Trine Day was spearheaded by publisher, author, and self-described conspiracy theorist, Kris Millegan. He created this small publishing house to feature interesting, well written and well researched books, which challenge, so called documented history and also tend to rock the boat of America's corporate culture! TrineDay.com